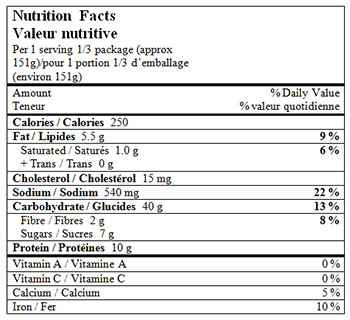 INGREDIENT DECPerogies
: Enriched Wheat Flour, Fresh Potatoes, Water, Canola Oil, Cheddar Cheese, Salt, Parmesan Cheese, Baking Powder, Onion Powder, Sugar, Skim Milk Powder, Soy Lecithin, Spices.
Garnishes
: Onion, Bacon
Contains: Soy, Wheat and Milk.Perogies
: Farine De Blé Enrichie, Pommes De Terre Fraîches, Eau, Huile De Canola, Fromage Cheddar, Sel, Fromage Parmesan, Poudre À Pâte, Poudre D'oignon, Sucre, Lait Écrémé en Poudre, Lécithine de Soya, Épices.
Garnitures
: Onion, Bacon
Contient: Soya, Blé Et Lait



NEW! See how easy it is to cook one of our Naleway Perogy Kits by watching this video!